Join Our Team
Careers at GENCO
Want to work for an AWESOME company with multiple opportunities to be promoted from within? Come on in and check us out! Don't be scared of change, but take a chance to work for a company that feels like a family!

At GENCO, our people are what set us apart. We strive to attract individuals who are highly motivated and service oriented. We are now accepting applications from outgoing, authentic and passionate candidates for several positions. 
We offer unique perks and benefits that will give you the full package of what you are looking for!
Take a closer look under the Benefits tab below and you will see how we can provide more for you and your family.

We also celebrate our in-house success with catered lunches and bonus incentives based on performance. Annual holiday parties with your coworkers and entertaining staff meetings loaded with staff recognitions! If you do the work, we reward!
At the end of the day, we want our employees to enjoy coming to work and be proud of the company they call their employer.

We are an equal opportunity employer. We take pride in offering the very best environment for our employees. We are looking for talented individuals to join our GENCO team.

Fill our an application today and see what all the fuss is about!  Once we hire, we inspire!

Job Listing by Location (see below) Satisfactory credit is required.
---
Contact Center Consultant - Valley Mills Drive Branch
We are accepting applications for an experienced Member Service Representative to work in our Contact Center.
Successful candidate will possess the following skills:
Minimum 2 years of Customer Service skills, preferably in a financial environment
Proven experience in promoting and cross-selling products and services
Excellent communication skills, both in person and by phone
Ability to multi-task in a fast paced environment
Positive teamwork ethic and experience working in a group setting
Quick solution skills for problem solving
Previous lending experience plus one year of college preferred.  High School Diploma or equivalent required. GENCO FCU offers a competitive benefits package and salary based on experience with great potential to receive additional income for incentives/referrals. 


Teller Supervisor - Lacy Lakeview Branch
GENCO Federal Credit Union is searching for an outstanding Teller Supervisor. Successful candidate will possess strong customer service skills, excellent leadership skills, three years in a financial institution as a teller, with responsibilities of the vault and cash operation, and one-year supervisory experience. Experience with cross-selling and the ability to multi-task in a fast-paced environment required. HS/GED required and two years college in a business-related field preferred.  


Teller Openings
GENCO Federal Credit Union is seeking highly motivated individuals to join our member service team. Successful candidates will possess strong customer service skills and specific cash handling experience. Experience in a financial related field preferred.  Computer skills and the ability to work in a fast paced, multi-task environment are also required; bi-lingual Spanish skills a plus. HS/GED required.
PT Teller - Lacy Lakeview                                                                                                                                                Hours: M-Th 1:00 p.m. – 5:30 p.m., Fri. 1:00 p.m. - 6:30 p.m.,  and Saturdays 8:45 a.m. – 1:15 p.m.
FT Teller - Lorena                                                                                                                                                                  Hours: M-Th 8:45 p.m. – 5:30 p.m., Fri. 8:45 p.m. - 6:15 p.m.,  and rotating Saturdays 8:45 a.m. – 1:15 p.m.




We offer a comprehensive benefits package to our employees and their families.
Medical, Dental, Vision

Retirement Plan

Life Insurance

Short-Term Disability

Long-Term Disability

Supplemental Benefits

Employee Assistance Program (EAP)

Paid Time Off Benefits/Vacation

Holidays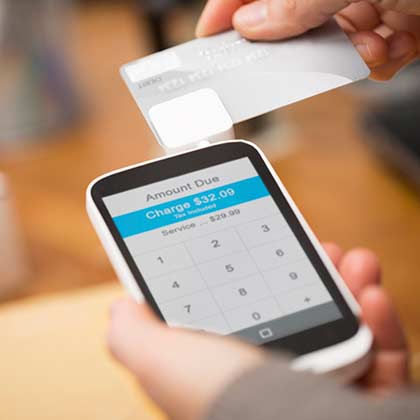 I want to: Apply for a credit card
You can count on security, convenience and rewards with our Classic and Platinum MasterCards.