Invest in your future.

Term Share Certificate
With a certificate account you are guaranteed an exact return on your investment as a result of fixed dividend rates. Choose from 6 month to 60 month terms with great rates.
A Certificate generally earns more than regular savings accounts because you deposit a specific amount for a pre-determined amount of time. Interest earned may be paid monthly, quarterly or at maturity. Penalties exist for early withdrawal.
Term Minimum Deposit
6 months $10,000

12 months $1,000

24 months $1,000

36 months $1,000

48 months $1,000

60 months $1,000
---
Individual Retirement Account IRA
Depending on your needs and goals, a GENCO Individual Retirement Account (IRA) may be the right retirement investment option for you. IRA's may provide tax-deferred or tax-free savings and offer advantages for employed individuals regardless of income level. Consult your tax advisor.
IRA's have recently gained popularity due to new and exciting changes to the rules/requirements governing IRA accounts. GENCO offers all types of IRA plans including the Traditional, Roth and Educational IRA programs.
Traditional IRA
A Traditional IRA program is an account that allows you to defer taxes on your earnings until you withdraw the funds. Based on your personal tax situation, you may receive a tax deduction for this type of deposit. You must start withdrawing funds once you reach 72.
Roth IRA
This IRA program is very popular because the account allows all earnings to grow tax-free in this account and there is no age that you must start distributions from this account. This IRA is not tax-deductible, however, it does offer some true advantages over a Traditional IRA program. One of the benefits for some is the provision for "qualified distributions".
A qualified distribution from a Roth IRA means the account must have been opened for at least 5 years and you are either older than 59 1/2; disabled, or a first time home buyer ($10,000 lifetime withdrawal limit). Another benefit of the new Roth IRA is that there is no required distribution, so if you don't need the funds you do not need to take any withdrawals from the program.
Education IRA
This IRA account allows you to save for upcoming educational expenses for your children. The maximum that can be deposited into an Educational IRA per child from all sources is $2,000 annually. The contribution is not tax-deductible. Instead, earnings grow tax-free and you pay no taxes or penalties on the money withdrawn to pay for qualified higher education expenses, such as tuition, and fees, before the child reaches age 30 because these accounts have many different features and the deposits are based on your personal tax situation, please contact a GENCO office nearest you for your personal consultation.
GENCO Federal Credit Union is not authorized to offer tax advice. Please consult a tax professional to determine if an IRA will provide a tax advantage for you.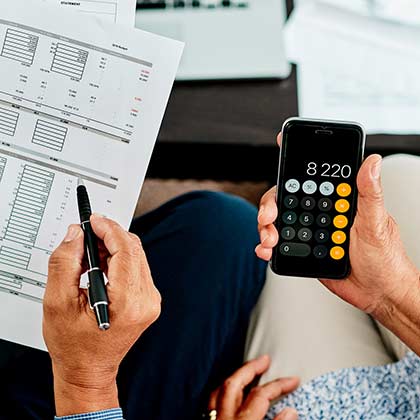 I want to: Calculate my options
Use these online calculators as a resource for planning, estimating and exploring your financial opportunities!