Our History of Service
Chartered in 1953, GENCO Federal Credit Union was originally created to meet the financial needs of employees of the General Tire and Rubber Company (Waco Plant) and their immediate families. GENCO's first office building was built in 1960 at 1905 Kendall Lane.

In 1985, General Tire and Rubber Company's Waco plant was closed. GENCO's Board of Directors decided to purchase a building in the heart of the Waco business district at 731 North Valley Mills Drive. The Board also decided to expand the credit union's field of membership. Some of the very first select employer groups (SEGs) to be included in GENCO's field of membership consisted of employees or members of Musician's Association Local No. 306, Veterans of Foreign Wars, VFW Waco Post No. 2148, AMVETS Post No. 35, American Income Life Insurance Company, Mercury Tool, Hornet Manufacturing, Walker's Paint & Repair, and Lockridge-Priest.
1992, GENCO FCU acquired the Lufkin Regional FCU through a purchase and assumption and located a small office in the State School Office at Highway 69 N. Central in Lufkin and at 109 Gaslight Boulevard in Lufkin.
October 1995, GENCO moved from the office at Gaslight Boulevard to the current facility at 1402 S. John Redditt Drive in Lufkin.
In July 1995, GENCO opened a branch office in Bellmead in Northcross Square Shopping Center to provide a full-service branch on the north side of town.
October 2000, a beautiful new service facility was built in at 1500 N. Loop 340, to replace the leased space. 
In 2000, GENCO expanded its field of membership to include everyone living or working in McLennan and Angelina counties.
December 2005 we added another full-service branch at 230 N. Frontage Road on IH-35 to serve members in Lorena and the surrounding areas.
October 2006, GENCO opened a full-service branch in the Crossroads West Shopping Center in Woodway to better serve members in the communities of Hewitt and Woodway. Having outgrown the Woodway branch at Crossroads West Shopping Center, GENCO constructed new full service Woodway branch facility at 105 Archway Drive.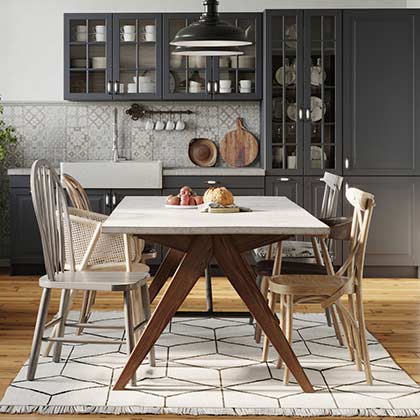 I want to: Own a home
Save time and get pre-qualified. Plus, we've made it easy to get a quote or apply online, in minutes!