With Mobile Banking, you can easily manage your accounts anytime, anywhere.
Check your balances, make transfers, pay bills, deposit checks, and more. You can sign up for Online Banking and for Mobile Banking when you download the app from the
Apple App Store®
or
Google Play™
store.
---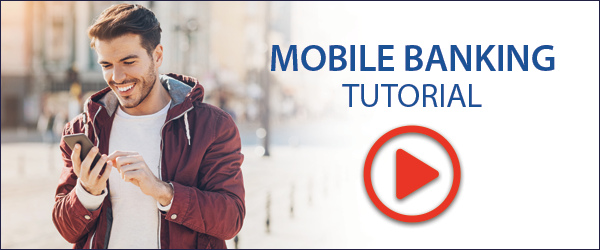 Biometric Security
Our Mobile app uses the latest in biometric technology to secure your mobile banking. Access is easy using facial recognition, fingerprints, or a username and password. 
---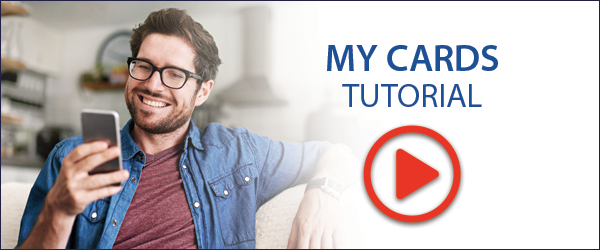 Manage My Cards
Easily turn off and on or cancel debit card with CardSecure, now known better as "My Card".  Set alerts, report your card lost or stolen, set up travel plans,  know when and where your card is used at all times. Click "Cards" on the mobile app or  "Manage Cards" on your non mobile devices. 
More details on My Card
.
---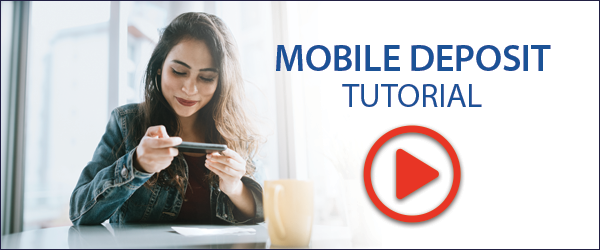 ***IMPORTANT***      Please be sure to endorse your checks on the back with:
For Mobile Deposit Only - GENCO, and include your signature.
Conveniently deposit your check through your Mobile App with the click of a button.
Please be sure to endorse your checks on the back with: For Mobile Deposit Only - GENCO, and include your signature. There is a maximum daily deposit amount of $1,500. Deposits will not be instantly available, you will receive an email notification when it is deposited.
---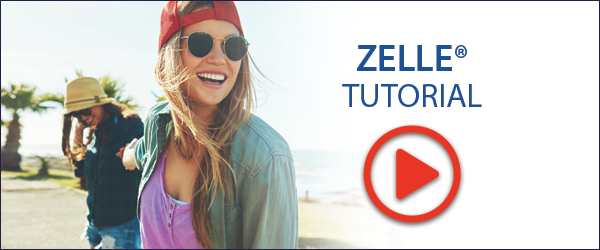 Zelle®
Zelle® is a fast, safe and contact free way to send and receive money with people you know and trust for all sorts of things.
---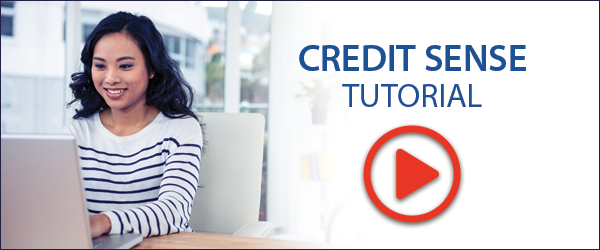 Credit Sense
Know your credit score and more! We make it easy to know and manage your current score, understand the factors that affect it, and get tools to help you stay one-step ahead!
Questions:
support@savvymoney.com
---
We also offer Text Banking
Get basic account info or find the nearest branch or ATM via text with SMS Text Banking from GENCO. To access SMS Text Banking you need to enroll in online banking and register your mobile device under the "Mobile" option.
With TXT Banking you may also receive Text Alerts that you preset, such as letting you know when your balance reaches a designated amount. Sign Up Today!
The number for TEXT BANKING: 39872.

Premium Text FRAUD Alerts:

GENCO uses text alerts if we suspect fraud on your debit card. Save "37268" to your contacts list so you know it's  "US" texting you.
The Cardholder will get a text message whenever a potentially fraudulent purchase occurs. The fraud alert will ask they cardholder to confirm or reject the purchase. If there is no response, a temporary hold may be placed on the card until the suspicious transaction has been verified.
Mobile Deposit Guidelines and Limits

These GENCO Federal Credit Union Mobile Deposit Guidelines and Limits are incorporated into and made a part of the Mobile Deposit Agreement
Contact Number for Inquiries and for Reporting Errors or Discrepancies. Telephone us at (254) 776-9550
for inquiries related to your remotely deposited checks and to report errors or discrepancies.
Approved Devices. Approved devices include those using the latest release of the Apple® and Android® operating systems. Other devices may not be supported. GENCO is not responsible for any third-party software you may need to use Mobile Deposit. Any such software is accepted by you as is and is subject to the terms and conditions of the software agreement you enter into directly with the third- party software provider at time of download and installation.

Hardware and software requirements for your devices are as follows:
Latest release of Apple and Android operating systems
Adobe Flash Player
Internet Access (high speed is recommended)
Member Requirements. In order for your request for the Mobile Deposit Service to be approved, you must meet the following requirements.
Account(s) with us for at least 90 days and in good standing with GENCO
You must be enrolled in Online Banking service and have our Mobile Banking App installed on the applicable device
Your Account must not have been overdrawn more than three days in the past 90 days and no more than six days overdrawn in the past 12 months
Activity on your Account must not have had any returned deposits in the last 90 days or three or more returned deposits in the past 12 months
All GENCO loan accounts must be in good standing
Valid e-mail address is required
Valid Mobile phone number is required
No history of counterfeit check deposits
If approved, we may terminate your privilege to use the Service at any time without advance notice if we believe you are not managing your Accounts in a responsible manner or for other good cause.
Endorsements. All checks submitted for deposit must be endorsed with the following restrictive endorsement: "For Mobile Deposit Only at GENCO FCU" and include the signature of each payee, unless the check is payable to the payees alternatively, in which case only one payee need endorse. All Endorsements must be in either blue or black ink as required for processing. You must keep your endorsement within 1 ½ inches of the trailing edge of the Check (the left side of the check looking at it from the front). Remember to retain the original Check for at least 90 days after we have notified you that we have accepted it.
Ineligible Items. You agree that you will not use the Service to capture an image of and deposit any checks or other items as shown below:
• Checks or items payable to any person or entity except you and/or any joint owner on the Account.
• Checks or items payable to you and another party who is not a joint owner on the Account.
• Third party checks (e.g., a check payable to someone else and endorsed and signed over to you).
• Checks that are incomplete (e.g., any item that does not contain the signature of the maker, endorsement signature(s), or other required information).
• Check or items containing obvious alteration to any of the field on the front of the check or item, or which you know or suspect, or should know or suspect, are fraudulent or otherwise not authorized by the owner of the account on which the check or item is drawn.
• Checks or items previously converted to a Substitute Check, as defined by Federal Reserve Board Regulation CC.
• Checks or items drawn on a financial institution headquartered outside the United States (Foreign Checks).
• Checks or items that are remotely created checks as defined in Regulation CC and the Agreement.
• Checks or items not payable in United States currency.
• Checks payable to "Cash" or GENCO FCU.
• Starter or counter checks.
• Money orders, traveler's checks or American Express gift cheques.
• Checks that are dated prior to the deposit date (post-dated)
• Checks that are more than 180 days older than the deposit date (stale-dated).
• Checks that have previously been returned unpaid for any reason.
• Checks prohibited by GENCO's current procedures relating to the Services or which are otherwise deemed unacceptable, is GENCO's sole and absolute discretion.
• Checks issued by the U.S. Treasury (e.g., IRS tax refund, Social Security, and U.S. Government pension checks).
• Savings Bonds
• Any item stamped non-negotiable
Limits. We may establish limits on the dollar amount and/or number of items or deposits from time to time. If you attempt to initiate a deposit in excess of these limits, we may reject your deposit. Each check must be deposited separately. If we permit you to make a deposit in excess of these limits, such deposit will still be subject to the terms of this Agreement, and we will not be obligated to allow such a deposit at other times.
Users – Members with good account history with GENCO for at least 90 days
• Limit per check deposit - $1500.00
• Daily deposit limit - $1500.00
Cutoff Time and Business Days. Our Cutoff Time is 4 PM Central Time and our business days are Monday through Friday except for federal holidays. Deposits received and approved on or before this time on our business days will post on the same day. Deposits received and approved after 4 PM Central Time or on day that is not our business day will post on the following business day by 11 AM Central Time. Posted deposits may not be immediately available for withdrawal. You may review your Account online to determine the available balance and the amount of remotely deposited checks available for withdrawal.
Fees. At this time, there are no fees for using the Remote Deposit Service except that fees applicable to all checks and deposits, such as returned check fees and overdraft fees, may apply as set forth in our Fee Schedule.
By using GENCO's Mobile Deposit Service, I acknowledge receipt of a copy of the Mobile Deposit Agreement and, on behalf of myself and any and all joint Account owners and other authorized signers, we all agree to comply with the Agreement, these Guidelines and Limits, any additional terms or instructions provided to us in connection with the Service, and all applicable rules, laws, and regulations. Providing my name and checking the box below constitutes my legal signature for all purposes.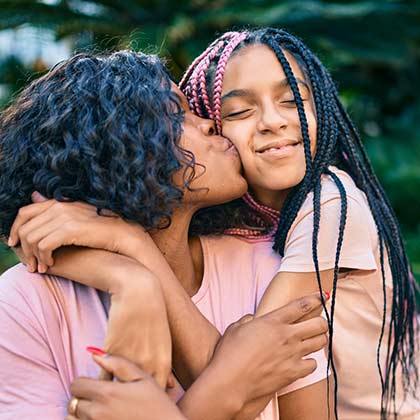 Want to: Get insured
Offering life, home, auto or accidental death insurance. TruStage will work with you to find the policy that best suits your needs.