GENCO FCU Line of Credit
Have you ever heard someone say, "You better save your pennies for a rainy day"?
We agree, everyone needs to establish an account for emergencies. But in some cases, you may need more than you have saved and GENCO's line of credit can be an option for you.
What is a line of credit?
A GENCO Line-of-Credit loan is a pre-approved loan based on several qualifying factors. You may apply for a line of credit without cash being disbursed until you need it. Borrowing power replenishes as you make loan payments.
GENCO's Line-of-Credit loan allows you to borrow up to your credit limit without having to re-apply each time you need money. Plus, funds are easily accessed online, by PAT (Personal Audio Teller), in person and as overdraft protection to your share (draft) checking account.
Use our Online Payment Center to pay your GENCO loan from another financial institution.
Pay your loan by phone
Make your payment via the internet
Stop by any GENCO branch office
Celebrate the Convenience

Note: GENCO FCU has made a change to our fee schedule, effective September 1, 2022. It only affects our Web Payment Center processing fees. The $10 fee that applies when using the Payment Center through our phone center will increase from $10 to $12. When using this service online the $5 fee will increase to $8.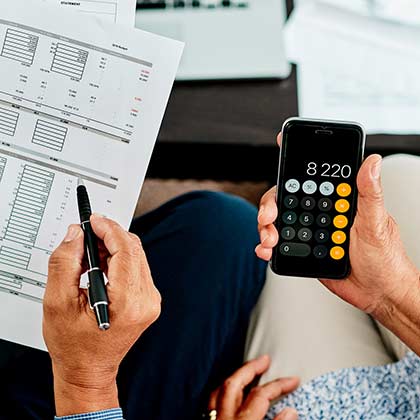 I want to: Buy a car
No payments for 60 days! Get pre-approved for an auto loan now to ensure a seamless car purchase.