Scammers may try to take advantage of you and come at you from all directions.
They might get in touch by phone, email, postal mail, text, or social media. Protect your money and your identity. Don't share personal information like your bank account number, Social Security number, or date of birth. Learn how to recognize, report and protect yourself from scams. 
What you need to know...
Recently, there's been an uptick in an old deposit scam. In a micro-deposit scam, crooks reach out to targets with the hopes of gaining access to and "verifying" accounts through small deposits of under a dollar. Many people have already fallen for this scam. That's why we've compiled this handy guide on micro-deposit scams, how they play out, and what to do if you're targeted.
Before jumping into how the scam works, it is important to understand what a micro-deposits are and how members may legitimately receive them.
Micro-deposits are small sums of money transferred online from one financial account to another. The purpose of the deposits is to verify if the account on the receiving end is actually the account the sender intended to reach. Micro-deposits are generally less than $1 and can be as small as $0.02. They are typically deposited in pairs, within one to three business days of linking accounts, two micro-deposits should appear in your account. 
How do micro-deposit scams play out?
Micro-deposit scams can take one of two forms:
Scammers open as many investment accounts as they can, linking each one to a handful of bank accounts. When micro-deposits come in, they quickly transfer the funds to another account before the brokerage company withdraws the deposits. Each micro-deposit may be small, but when multiplied by thousands, scammers can pull in a lot of money before being caught.

Crooks will attempt to link accounts with strings of random numbers, hoping to hit a valid account. When a deposit is verified from an account, they will use additional information about the account holder to withdraw funds from this account as they please. Unfortunately, many people are uninformed about this scam and innocently verify the micro-deposits, giving the scammers free access to their accounts.
What should you do if you're targeted by a micro-deposit scam?
Micro-deposits are small enough to fly under the radar and you may unknowingly verify one with an uninformed click. Here's what to do if you've received a micro-deposit from an unknown source:
Do not verify the deposit. Without verification, the scammer won't know they've hit an authentic account.
Do not click on any links embedded in the verification request message or download any attachments.
Let us know you've been targeted by calling 254-776-9550.
Report the scam to the Federal Trade Commission at FTC.gov so they can do their part in catching the scammers.
Let your friends and family know about the scam so they can be on the alert as well.
Together, we can beat the scammers at their game and protect your accounts and your money. 
2. Stimulus and Tax Scams
Beware of stimulus and tax scams!
Stimulus and tax season are happening at once and scammers couldn't be happier! They know that taxpayers are eager to get their hands on their stimulus payments and tax refunds. As consumers are working to file their taxes before the deadline, all that paperwork and payments mean people may be letting their guard down. For a scammer, nothing could be better!
The IRS is warning of a surge in scams as the tax agency continues processing tax returns and distributing stimulus payments to eligible adults who have not yet received them.
In the most recent IRS-related scams, scammers will con victims into filing phony tax returns, steal tax refunds or stimulus payments or impersonate the IRS to get victims to sign documents or share personal information, such as Social Security numbers or checking account numbers. Scams are pulled off via email, text message or phone. Sometimes, victims will be directed to another (bogus) website where their device will be infected with malware. Other times, the victim receives a 1099-G tax form for unemployment benefits they never claimed or received, because someone has filed for unemployment under their name. Unfortunately, the losses incurred through most of these scams can be difficult or impossible to recover.
What you need to know
Information is your best protection against these scams. Here's what you need to know about the IRS, the stimulus payments and tax returns:
The IRS will never initiate contact by phone or email. If there is an issue with your taxes or stimulus payment, the agency will first communicate via mail. There is no "processing fee" you need to pay before you can receive your stimulus payment or tax refund.
The IRS is not sending out text messages about the stimulus payments. If you receive a text message claiming you have a pending stimulus payment, it's from a scammer.
You do not need to take any action to receive your stimulus payment. Likewise, aside from filing your tax return, there is nothing additional you need to do to receive your tax refund.
Have you been targeted
If you receive a suspicious phone call, text message or email that has allegedly been sent by the IRS, do not engage with the scammer. Block the number on your phone and mark the email as spam.
Are you are the victim of identity theft related to taxes or stimulus payments? There are steps you can take to mitigate the loss.
If you received a 1099-G for unemployment benefits you've never filed for or received, it's best not to ignore it. Contact your state's unemployment office to report the fraud. It should be able to send you a corrected 1099-G showing you did not get any benefits.
First, report the scam to the correct authorities. If a fraudulent tax return was filed in your name, the IRS will mail you a Letter 4883C or 6330C to verify your identity. You may also need to call the toll-free number provided on the letter and visit an IRS Taxpayer Assistance Center . After reporting the fraud, you'll likely need to file a paper tax return. Complete an Identity Theft Affidavit (Form 14039) and attach it to the back of your paper return.
If you've mistakenly shared your information with a scammer and they've stolen your stimulus check, you will likewise need to let the IRS know. Visit Identitytheft.gov where you will receive a personal recovery plan that will hopefully minimize the damage done by the scammer and help you reclaim your lost funds.
Once you report the scam to authorities, call us. As a member of GENCO, there are services available to you in the event of identity theft or fraud. Visit https://www.gencofcu.org/identity-theft or call us at 254-776-9550 for more information about Identity Theft protection services. Keep your guard up and follow the tips outlined here to prevent yourself from falling victim to one of the many circulating scams. Stay safe!

3. How to Avoid the Busy Holiday Scamming Season

You're not the only one joyfully anticipating the holiday season. Cyber criminals are all aflutter, too, as they look forward to the killing they'll make ripping off innocent shoppers like you.
Here are some of the most common ways these thieves operate, because awareness can help you avoid becoming yet another victim.
Antisocial media
Beware those enticing ads that turn up on Facebook and other social media sites offering vouchers, gift cards and deep discounts, as well as the online surveys these ads often link to. These offers are often only empty promises designed to steal your personal information. Additionally, if you receive concert, theater or sporting event tickets as a gift, never post pictures of them online. Cyber thieves spend lots of time monitoring social media, just waiting for the opportunity to create phony tickets they can resell from your barcode image. If your ticket is resold, you might just find yourself out of a seat on the night of your event. It's also unwise to post live from an event that gives criminals a heads-up that your home is empty and ripe for picking. Better to wait until the next day to post about the wonderful time you had.
Pandora's inbox
It may be a mystery to you how cyber thieves got your private email address, but it's chillingly clear they're up to no good. Your inbox may fill up with all kinds of legitimate-looking product offers and delivery notices this holiday season, but clicking on links of bogus ones or entering personal information on the linked sites can provide criminals with the opportunity to steal your identity.
Apps are far from immune
With mobile apps available for just about everything, it's a sad sign of the times that certain free mobile apps (often disguised as games) have been specifically designed to steal personal information from your phone. This is a particularly scary development since many people use their phones to secure their cars and homes. For this reason, only install apps from familiar companies and, at the very least, find a third-party review from a trusted site if you're interested in an app from an unfamiliar source.
USB Trojan horses
Lots of people use portable USB drives, which makes it all the more important to avoid those being distributed as giveaways this holiday season unless they're from a trusted source. These innocent-looking devices are often used as a method of introducing malware to computers.
Gifts that keep on giving ... to criminals
A spirit of generosity is traditional at holiday time, but if you're not careful, your donations may never make it to the needy. Fake charities that skillfully tug at your heartstrings abound at this time of year, just waiting for you to willingly give your hard-earned cash to scammers. Before donating, be sure to check out charities thoroughly, to make sure that they're not only legitimate, but also that they allocate the bulk of funds toward their causes rather than "administrative costs."
Tips to avoid holiday scams
These strategies will also help keep you a step ahead of scammers:
Only shop online with reputable businesses you trust, using secure websites with an address that begins with https.

Don't shop or bank over public Wi-Fi.

Protect your credit card privacy by covering your account number with your hand when shopping in public

Don't respond to suspicious unsolicited calls or emails. Only open email attachments from senders you trust, and contact businesses only through their official websites, phone numbers or email addresses.

Monitor your credit to catch fraud at its earliest stages.

Scammers may be smart, but you can still outsmart them. A little foreknowledge and caution go a long way toward ensuring you'll enjoy a safe and memorable holiday season.
© Copyright 2016 NerdWallet, Inc. All Rights Reserved
Hello, Summer!
It's the season of flip-flops and ice pops, of sun-drenched afternoons and lazy days at the beach. Unfortunately, summertime is also prime time for scammers. People are more relaxed, schedules are looser and vacationers are traveling in unfamiliar locations. All of this can lead people to let their guard down during the summer, and the scammers know it.
Don't fall victim to a summer scam! Follow these tips to stay safe.
1. Never pay for a "prize" vacation - The Classic Summer Scam
So you won an all-expense-paid trip to Aruba or a whirlwind weekend in a remote French chalet? All you have to do is pay a small fee to reserve your prize. Although it sounds like a dream come true, if you commit to the deal, you'll be caught up in a nightmare. If you're asked to pay even a small fee to claim a free vacation prize, you're looking at a scam. A legitimate company will never ask winners to pay a fee for a prize.
2. Use credit cards when traveling - Protection from Summer Scams
3. Ignore celebrity messages - The Fame Effect Summer Scam
Celebrities might have a direct line with the public through their social media platforms, but don't believe a private message appearing to be from your favorite movie star, singer or athlete. Direct messages from "celebrities" asking for money for a charity, or claiming you've won a prize, but need to pay a processing fee, is a scam.
4. Check for skimmers at the pump - Skimmer Summer Scam
If you'll be spending a lot of time on the road this summer, and pumping gas in unfamiliar places, it's a good idea to check the card reader for skimmers before going ahead with your transaction. A card skimmer will read your credit or debit card information, enabling a scammer to empty your accounts. Here's how to check for a skimmer on a card reader:
Try to wiggle the card reader; this should dislodge a skimmer if there is one.

Check the keypad to see if it looks newer than the rest of the card reader.

Touch the surface of the keypad to see if it's raised.

Never use your debit card PIN number, use credit.
5. Research vacation rentals - Vacation Home Summer Scam
Many vacationers now book stays at private homes instead of hotels, making it easier than ever scammers to target travelers. With a few fake photos and a bogus address, you've got yourself a fake vacation rental. In other vacation rental scams, scammers will falsely advertise a rental as a beachfront property, claim that it's larger or more modern than it is, or promise amenities that are missing when you arrive.
Before booking a vacation rental, read the reviews. If there aren't any, or they sound fake, you're likely looking at a scam. Look up the address of the rental to see if it even exists and if the location matches the description listed. You can also ask the owner for more details about the property just to see their reaction; if they sound vague or uneasy, it's likely a scam. Finally, as mentioned above, use a credit card to pay for the stay so you can dispute the charges if it is a scam.
6. Vet potential contractors - Mr. Fix-It Summer Scam
Contractors who go from door-to-door looking for work are a fairly common summertime sight. Unfortunately, some of these "contractors" are actually scammers looking to con innocent homeowners out of their money. They'll deliver shoddy work at an inflated price, disappear once a down payment been made, or do more harm than good with their "home improvement" work.
Before hiring a contractor, thoroughly research them, asking for contact info of previous clients, checking out their online presence and looking up the business on the BBB website. It's also a good idea to only work with contractors you've personally sought out. Those that come knocking on your door are likely not the real deal. Finally, if possible, don't agree to pay more than a third of the total cost of a job before work begins. Even then, only pay when you see the materials arrive.
In conclusion...
Don't let summertime turn into scam-time. If you've been hit by a card skimming device or a scammer managed to get your debit card information, Freeze your debit card through Online Banking and
contact GENCO
as soon as possible. Stay alert, follow the tips outlined above, and stay safe!
5. Don't Be A Victim of "Bank Jugging"

Over the past several years, a crime trend called "bank jugging" or "jugging" has grown in popularity in Texas. Jugging occurs when a suspect(s) watches a financial institution or high-end store and then follows a customer after they leave to steal their money or valuables. Law enforcement has been warning the public about the scheme, and some cities have created a task force to crack down on this crime. Here's what you need to know about jugging. 
What is bank jugging?
Bank jugging is a term used to describe suspects who sit in financial institutions parking lots watching customers withdraw money from an ATM or go in and out of the financial institution. The suspects then follow the customer and look for an opportunity to take their cash. Similar schemes have also been committed outside of high-end stores that sell jewelry or other valuables.
Jugging can be committed by one person, but it's often carried out by two or more perpetrators. 
Why is it called "jugging?"
The origin of the word isn't entirely clear. Some reports that the name comes from the nickname of a bank bag. Urban Dictionary defines jugging as "making money" or "stealing."
How to keep yourself safe:
1. Be on the lookout for individuals backed into parking spaces, who do not exit their vehicle to conduct business.
2. Be ex-tra vigilant when using ATMs, since they typically target these areas.
3. Be vigilant when arriving and departing. Be aware of your surroundings and don't leave your car or the building if you observe suspicious vehicles parked in or around the park-ing lot.
4. Conceal your money before you leave the credit union.
5. Don't openly carry bank bags, envelopes or coin boxes or leave out them visible in your car.
6. Make banking the last stop of your errands
7. Call 911 if you are being followed.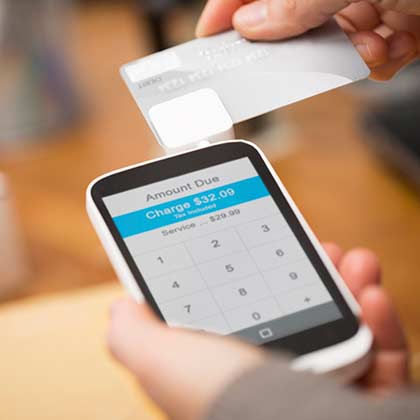 I want to: Calculate my options
Use these online calculators as a resource for planning, estimating and exploring your financial opportunities!